The wave of global industry 4.0 struck and the "Made in China 2025" strategic plan was implemented to promote the transformation and upgrading of the manufacturing industry including tires.
Against this backdrop, large-scale tire companies such as Delta, Double Star, Wanli, Sen Qilin have invested heavily in creating "intelligent factories." Is intelligence really such a "god"? What can it bring to the tire business?
Intelligently enhance the competitiveness of enterprises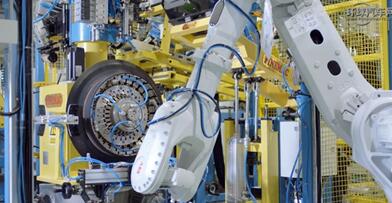 Recently, the reporter conducted a questionnaire survey on the website and the WeChat platform at the same time in response to the question "What can intelligently bring to tire companies?"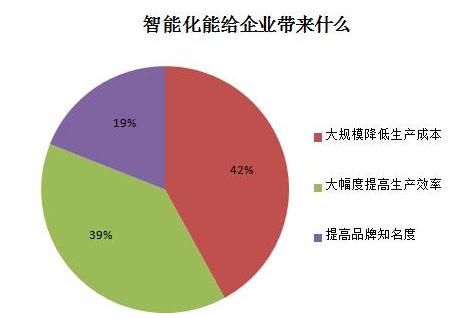 The results show that 42% of people believe that smart can reduce production costs; 39% believe that smart can significantly increase business productivity; the remaining 19% believe that intelligence can enhance product competitiveness.
This shows that the intelligentization has brought both cost and efficiency to the development of the tire industry, and people in the industry generally agree with this.
"What is the main driving force for companies keen to establish smart factories?" The industry's answer to this question also from another perspective, supporting the important role of intelligence in reducing costs and improving efficiency.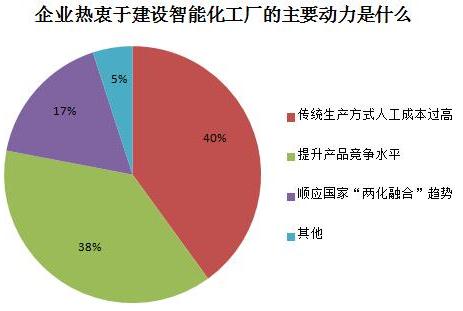 The results show that 40% of people choose traditional production methods that are too costly; 38% choose to enhance their product competitiveness; 17% choose to follow the trend of national "integration of two cultures"; another 5% choose others.
At present, the Chinese tire industry is facing the dual pressure of domestic and foreign markets:
On the one hand, domestic tire exports frequently encounter foreign "double reverse", the living environment deteriorates, and the export pressure increases;
On the other hand, the overcapacity in the domestic market has intensified, the problem of homogenization is prominent, and the market growth is weak.
At such a crucial moment, the level of production costs and the strength of product competitiveness determine the future development of the company.
A tire industry official said that compared with traditional production, "smart manufacturing" will play an increasingly important role in solving labor costs, product homogeneity, and improving efficiency.
Intelligence can not be achieved
<br> <br> survey shows how intelligent this problem, half of the people in the industry choose to replace artificial robot.
Another 28% chose to make some improvements based on traditional equipment; 17% chose to invest heavily in advanced production equipment; another 5% chose others.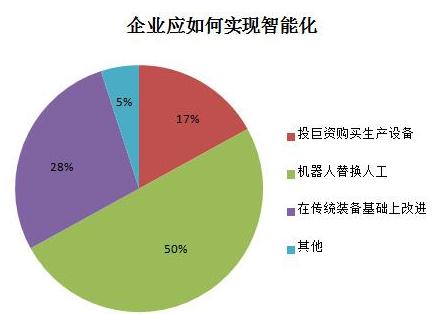 This shows that as the advantages of domestic labor costs are gradually reduced, robots have become the first choice for more and more companies in order to reduce labor costs.
For most companies, it is not realistic to invest heavily in purchasing advanced equipment. However, there are many practical problems that must be leaped into intelligence on the basis of traditional equipment.
An intelligent expert reminds companies that they should not engage in automation in backward processes; do not engage in information management in backward management; do not engage in intelligence when they do not have a digital or networked foundation.
At the 2016 car-tire cross-border development summit forum, Zhao Min, executive director of the China Invention Association and director of the State-level Innovation Research Institute, pointed out: "Some manufacturing companies want to jump from Industry 2.0 to 4.0 at a time. This is impossible."
The reporter learned that the tire industry as a traditional industry, many companies are still in a state of semi-automatic and manual production, in order to achieve intelligent manufacturing, still face enormous challenges.
"In this respect, Chinese tire companies have no fixed success model to learn from. They can only touch the stones and cross the river. Through continuous trials, they continue to overcome difficulties and continue to explore new roads in order to eventually achieve success." An insider That is to say.
Chinese tire companies take the road of intelligent manufacturing. This is a situation that is forced by the situation, but it is also a general trend. In any case, if you do not come out of the traditional production methods, there will be only a dead end.
Air picks and jack hammers are suitable for mining and construction operations. Applications include building demolition, geological exploration borehole drilling and foundation engineering, as well as various splitting, crushing, tamping, shoveling for cement pavement and asphalt pavement and fire rescue functions, more suitable for all kinds of mine drilling, splitting, blasting, exploiting. Such many advantages as good performance, high efficiency, light weight and convenient operation are favored by the vast number of operators.
Air Pick,Jack Hammer,Air Jack Hammer,Air Pick Hammer
Quzhou Able Machinery Equipment CO., LTD. , https://www.ablejx.com