August 26-28, 2020 Shanghai New International Expo Center
1. Introduction of Shanghai Biological Fermentation Exhibition
The BIO CHINA exhibition was founded in 2013. After 7 years of development and resource accumulation, it has become a well-known and authoritative industry event in the field of bio-fermentation. It has now expanded from a single bio-fermentation field to the entire bio In the technical field, the display products extend from food fermentation to biotechnology, cell engineering, biopharmaceuticals, biochemicals, biopesticides, biofeeds, biofertilizers, and other fields, integrating new products, new technologies, new processes, and new equipment in many fields In order to display the content, create a biotechnology industry chain with "display, trade and exchange" as a whole!
In addition, BIO CHINA2020 has launched more than 20 special forums and activities through cooperation with many biotechnology institutions, associations and industry media, involving academic seminars, business matching, technical exchanges, business negotiation, special promotion, and scientific research results docking , New product launches, selection and awards, etc. Allow the audience to face-to-face with senior industry* and peer elites, have a deep understanding of classic projects and hot technology applications in various countries, and have the opportunity to master new industry concepts and new technology values ​​in advance, thus providing help for business cooperation and career development! The three days of unlimited excitement are worth every industry person's taste!
2. The main content of the exhibition is around: Contact: Wang Cheng 18516018928
1. Biological fermentation products: all kinds of starch sugar, yeast, amino acids, polyols, organic acids, enzyme preparations, probiotics, prebiotics, oligosaccharides, vitamins, probiotic products and other functional fermentation products.
2. Biological fermentation technology equipment: purification distillation equipment, drying equipment, automatic control equipment, filtration equipment, fluid equipment, extraction and separation equipment, power equipment, sterilization equipment, heat transfer and cooling equipment, etc., fermentation tanks, vaccine (bacteria) fermentation Tanks, saccharification tanks, cell culture systems (instruments), cell reactors, laboratory equipment, clean workshop equipment, testing equipment, etc.
3. Fluid equipment and technology exhibition area: Sanitary grade (pumps, valves, pipe fittings, hoses), sanitary grade connectors and integrated service providers, emulsification, homogenization, mixing, compressors, sorting, thickening, reactors, distillation , Filtration and separation, filtration and purification equipment, deionization equipment, low temperature equipment, vacuum equipment, vacuum and other production and processing equipment;
4. Separation and extraction technology and equipment: extraction tank, condensation tank, concentration, cooler, vacuum, separator, membrane separation equipment, centrifugal separation equipment, rectification and evaporative crystallization, separation equipment, screening equipment, drying, protein separation Instruments, chromatographic separation, decolorization equipment, extraction equipment, other extraction equipment, etc.
5. Environmental protection equipment and technology: MVR evaporation system, water production, air purification, sewage monitoring system, analytical instruments, environmental monitoring and other environmental protection equipment and technologies for wastewater, waste gas, solid waste and other environmental protection.
6. Automated control system (equipment): air flow/magnetic stirring, reducer, transmission equipment, condenser, PH electrode, ion exchange resin, sensor, liquid level gauge, stirring equipment, peristaltic pump, exhaust gas treatment equipment process control and online analysis Instrument, connection system, etc.
7. Laboratory equipment:
General analytical instruments exhibition area: analytical equipment, chromatographic instruments and accessories, spectroscopic instruments, accessories and photometric detectors, spectrometers and detectors, mass spectrometers, thermal analysis instruments, electrochemical instruments, radiographic instruments, microscopes, optical image processing and accessories, Optical analysis equipment, etc.
Exhibition area of ​​environmental monitoring instruments: environmental water quality and sewage monitoring instruments, air quality and pollution source and exhaust gas monitoring instruments, environmental pollution emergency monitoring instruments, various environmental test chambers, other monitoring instruments, etc.
Supporting product exhibition area: balance, centrifuge, shaker, washer, pure water, drying oven/oven, incubator, ultra-low temperature refrigerator, freeze dryer, agitator, moisture meter, hygrometer, dust analyzer, experiment Laboratory related technical equipment and materials, laboratory database system and software document management, etc.-Wang Cheng
Industry special equipment exhibition area: food special equipment, environmental monitoring equipment, water quality detection equipment, biochemical/molecular biology equipment, biomedical industry equipment, biochemical industry equipment.
Official website:
3. Why should you participate in the Shanghai Fermentation Exhibition
BIO CHINA 2020 offers you the following opportunities
Meet directly with your customers, understand their purchasing needs and expand sales to find quality buyers, develop new business partners, obtain valuable sales opportunities to showcase your new products, shape your brand image, and increase the market awareness of your products Cooperation organizations organized delegations to visit more than 20 concurrent bio-industry conferences, focusing on industry-leading consultation and sharing more than 40,000 professional buyers. Professional buyers will visit 450 fermenting industry companies, 200 biotechnology, bio-pharmaceutical* companies on-site to showcase special events and Customized propaganda to help companies' products and events to be promoted, gather industry upgrades on site, and exhibits completely cover the upstream and downstream of the biomacromolecule industry chain
The exhibition platform is often the best way to directly contact your target customers. BIO CHINA 2020 hopes to bring you the target customers you want to see, provide a comprehensive exhibition experience, and bring you tangible business benefits. The following is our publicity plan:
Comprehensive and complete promotion plan
-Attracting high-quality audiences is the main goal of BIO CHI NA 2020. Through rich promotion channels such as press conferences, exhibition news, exhibition previews, and industry reports, we can effectively deliver exhibition information to domestic and foreign industry visitors, and tailor promotion plans for domestic and overseas visitors.
Advertising plan
-In order to ensure that more viewers participate in BIO CHINA 2020, the organizer will continue to place high-quality advertisements on the domestic and international industry sponsors and websites.
Industry Conference
-In the same period of the exhibition, market-oriented industry professional meetings will be held, and well-known* will be invited to speak at the meeting. Provide an interactive platform for the audience to communicate, cooperate and learn.
Powerful and professional audience invitation
-BIO CHINA 2020's powerful professional audience invitation team will communicate one-on-one with the majority of producers, distributors and terminal audiences in the industry, and send out *new information and content about the exhibition in time before the exhibition to provide *for convenient audiences The pre-registration service has greatly improved the efficiency of professionals visiting the site.
4. Who will participate in BIO CHINA:
Food (liquor/beverage, dairy products, meat products, baking, additives,), functional fermentation products, probiotic products, nutrition and health products, vitamins, medicine (antibiotics, vaccines, APIs, pharmaceutical intermediates, etc.) foundry, biological Engineering, fermentation engineering, cell engineering, protein engineering, bio-feed, bio-pesticides, bio-fertilizers, bio-chemicals, bio-technology and production company representatives, equipment and raw materials suppliers, product distributors, downstream application companies, related scientific research units, testing Persons in charge of fields such as R&D technology departments, procurement departments, relevant governments, industrial park leaders, etc. of units, universities, related service institutions and other industries.
From the sales director Wang Cheng, the organizer of the 2020 Shanghai Bio-fermentation Exhibition, I understand that the investment invitation of the exhibition is being carried out intensively. At present, the booth reservation is approaching the end and professional visitors are registering hot! As a large-scale trade event in the bio-fermentation industry, the 8th Shanghai International Bio-fermentation Exhibition in 2020 is sincere Many companies at home and abroad are welcome to participate actively, and are committed to providing a gluttonous feast for the industrial chain to the Chinese bio-fermentation industry, and jointly promote the sustainable development of the Chinese bio-fermentation industry!
The exhibition is only open to professional visitors over the age of 18, and children are not allowed to enter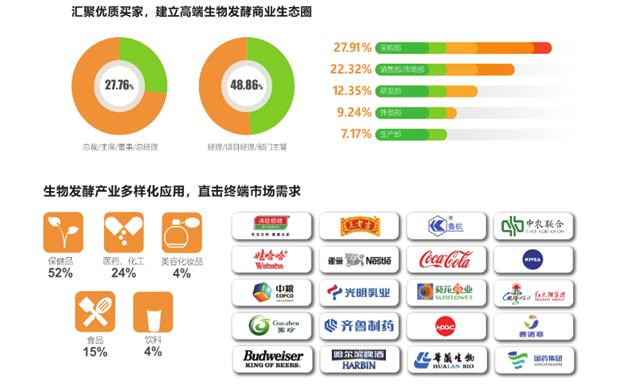 V. Analysis of 2019 audience source data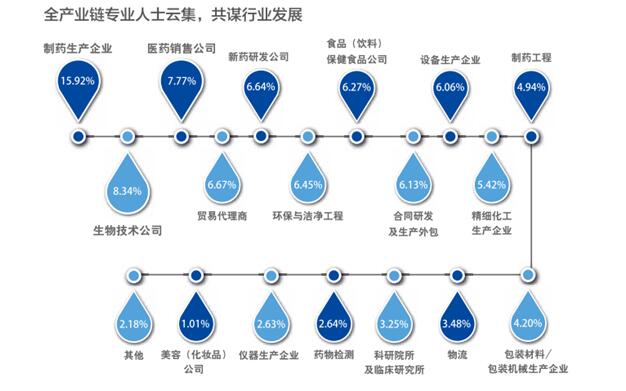 6. How to arrive?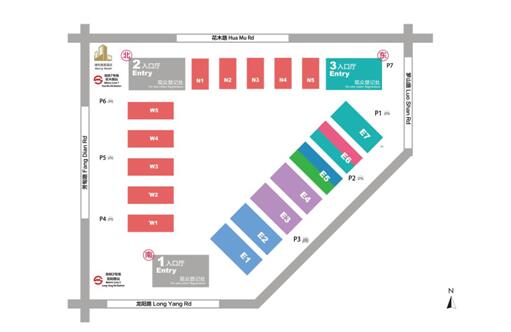 Shanghai New International Expo Center (SNIEC) (No. 2345 Longyang Road, Pudong New District, Shanghai) is located between Pudong International Airport and Hongqiao Airport, about 33 kilometers from Pudong International Airport in the east and 32 kilometers from Hongqiao Airport in the west. Free airport shuttle, taxi, subway or maglev train provided to SNIEC.
Located at the east end of the exhibition hall, it is connected to Hall N5 and Hall E7. (Luoshan Road near Huamu Road)
How to get there-Taxi: Get off at the intersection of Luomu Road and Huamu Road.
-Self-driving: at the intersection of Huamu Road and Luoshan Road, there is a parking space outside No. 3 entrance hall for parking.
-Self driving/taxi: Depart from Huamu Road Luoshan Road intersection.
7. How to participate in BIO CHINA: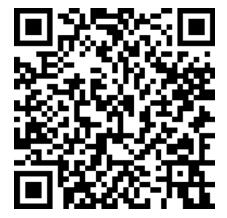 Fast registration channel
Scan the QR code on your phone and sign up immediately
WeChat Consulting
We will contact you as soon as possible after receiving your information
For more information, please scan the code on your mobile phone and follow the BIO CHINA public account: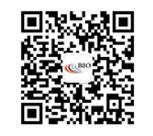 In addition to conferences and exhibitions, BIO has opened the "Buyer Group Application" and "I speak for BIO" activities, welcome to learn more about the event in the public account!
WeChat search: Shanghai Biological Fermentation Exhibition
Cutting Machine Filter Element
Fiber Laser Cutting Machine Accessories,Parts Of Fiber Laser Cutting Machine,Filter Element Of Laser Cutting Machine,Laser Cutting Machine Accessories
Wuxi huaoulai automation equipment Co., Ltd , https://www.china-hol.com