In recent years, the rapid development of China's automobile industry has brought new development space and opportunities to the automotive battery industry. According to data released recently by the global car battery industry leader Johnson Controls Energy Power, China will become the world's largest car battery market by 2020.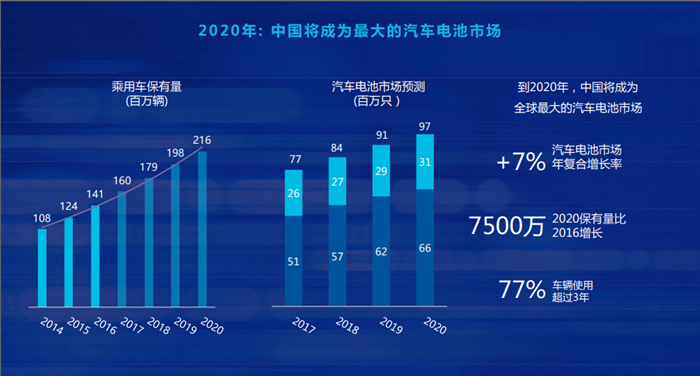 However, today's global and Chinese auto markets are also facing dramatic changes: Improvements in fuel economy, reductions in tailpipe emissions, increases in comfort/convenience systems, and upgrades in vehicle safety systems. Many factors influence the R&D and manufacturing of new vehicles. As the automotive industry has entered a new era, especially with the rapid development of electrification, the role of car batteries is also gradually changing.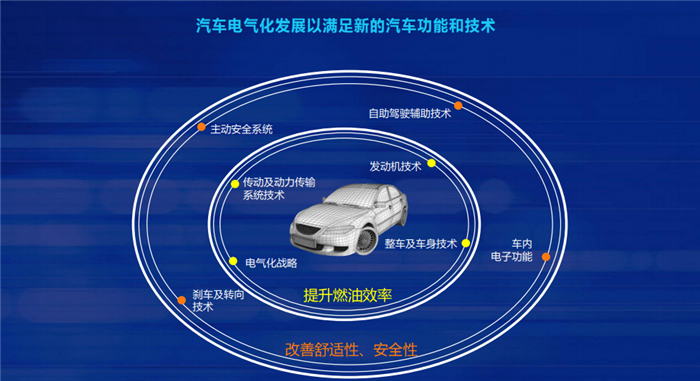 Recently, Mr. Kang Peide, general manager of Johnson Controls's energy-powered global vehicle support business, said in an interview with Gasgoo: "The comprehensive electrification of automobiles is the trend of the industry, especially the Chinese market is developing faster. The opening of the car networking era is further accelerated. The process of automotive electrification has resulted in a steep increase in onboard power loads, regardless of power system upgrades or expansion of onboard electronic systems."
In order to respond to the needs of the Chinese market in a more timely and effective manner, Johnson Controls Energy Power provides a full range of battery products to meet the higher demand for battery power from automotive manufacturers in the era of electrification:
● standard rich liquid battery
Applied to traditional car start, lighting and ignition
● Enhanced Enriched Battery (EFB)
Applied to traditional car startup, lighting and ignition, and entry-level start-stop technology
●Absorbed glass fiber separator battery (AGM)
Cars suitable for start-stop technology and higher power demand
● Low-voltage 12-volt and 48-volt lithium-ion batteries
Suitable for micro-hybrid models
● High-voltage lithium-ion battery (≥60V)
Suitable for hybrid, plug-in hybrid and pure electric vehicles
Among all battery types, Kang Peide said that the current strategic focus of Johnson Controls is to develop AGM batteries for start-stop systems. "The start-stop system is the most cost-effective technology currently available. With AGM batteries, fuel consumption can be reduced by more than 5%. With the advanced start-stop systems of 12-volt lithium-ion batteries and AGM dual-battery systems, fuel consumption can be reduced by 5-8%. "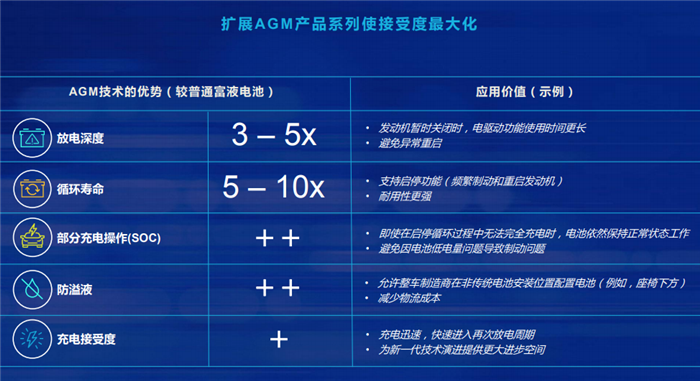 According to relevant statistics, it is estimated that by 2025, the proportion of China's new vehicle assembly start-stop system will be approximately 64%, and in 2016, this proportion will be only 16%. The Johnson Controls AGM products account for 70% of the market share in China, the United States and Europe. To comply with the trend of automotive electrification, the company plans to invest US$780 million in 2015 to 2020 to expand the production capacity of AGM batteries.
In addition to the AGM battery, it is understood that the 48 volt low-voltage lithium battery is also an important direction for Johnson Controls' future expansion. As can be seen from the above figure, the low-pressure lithium battery system currently has a global loading rate of zero, but by 2025, the loading rate in China will reach 15%. High-voltage lithium batteries are also in the process of development.
As the only supplier whose business covers the entire world and provides a full range of battery products and technologies, Johnson Controls has supplied more than 50 million complete vehicles, exceeding the combined total of the world's top eight competing products. In addition, the division is the world's largest car battery recycler and has helped establish a world-class battery closed-loop recycling system to ensure that millions of batteries are recycled every year.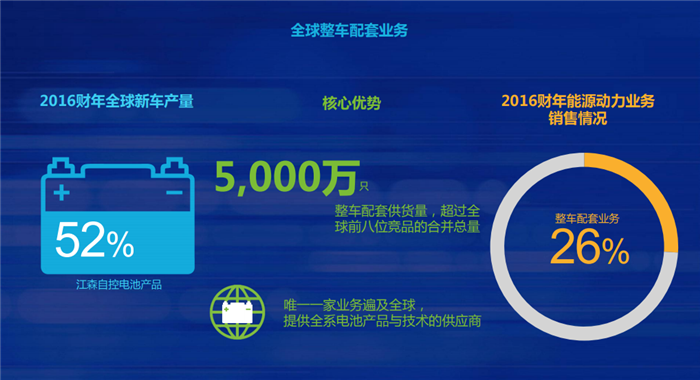 For the Chinese market with huge space and potential, Johnson Controls stated that it will expand its overall production capacity from the current annual output of 16 million to 29 million in 2020.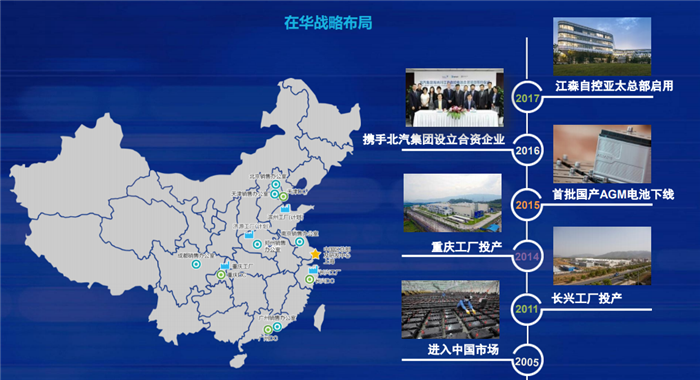 China leading manufacturers and suppliers of Efb Pellet Machine, Efb Pellet Press , and we are specialize in Efb Pellet Mill ,Efb Pellet Making Machine, etc.We provide specific EFB Pellet Mill for making EFB pellets – Large Ring Die Pellet Machine. It is designed to process hardwood materials such as palm fiber/silk and EFB empty fruit bunch. The output of palm fiber pellet making production is relatively lower than sawdust pellet making production.
Model Power(kw) Capacity(t/h)
XGJ460 55 0.5-0.8
XGJ560 132 1.5-2
XGJ720 160 2-3
XGJ850 220 2.5-3.5
Efb Pellet Machine,Efb Pellet Press,Efb Pellet Mill,Efb Pellet Making Machine
Shandong Yulong Machine Co.,Ltd , https://www.yulong.cc