Operation Pressure:
Atmospheric Pressure
Operational Method:
Continuous
Transport Package:
Wooden Case
HDPE PET PC PLA Plastic crystallizer dehumidifying dryer
PET crystallizers are used for constant crystallization of un-crystallized PET regrinds or pellets. Processed materials can then be dried and dehumidified directly which can decrease cost. This system mainly consists of heating elements, insulated hopper and agitator screw mixing device. After un-crystallized PET materials are fed into the hopper, the system starts crystallization and agitator starts blending to prevent formation in lumps. Crystallized materials can be conveyed to material storage bin or into drying hopper directly.
Functions:
- Controlled by micro-computer to ensure stable and reliable operations.
- Un-crystallized PET materials are mixed by periodic speed to prevent formation in lumps.
- Crystallization efficiency is high and even.
- Raw material can be crystallized under high temperature.
- Equipped with storage hopper in the middle (option) and pneumatic valve to save feeding time and improve production efficiency.
- Overheat protection device can keep the operator and machine from accidents.
- Installed with power switch and emergency stop button to control security.
- Can work with dehumidifying dryer, and dry material directly.
- Can work with hopper, autoloader, magnetic base and suction box to feed materials.
- Using famous temperature controller, PID auto-temperature control. Precise temperature can be reached and controlled in +/- 1 Degree C.
- Installed with function of automatic power off with time.
Characteristic:
The machine operates extraordinarily efficiently by direct heat irradiation.
Energy consumption can be reduced significantly---1/3 of traditional dehumidifier
Final moisture: 70ppm
Drying time: 20mins
Infrared rotating drum IRD is the ideal alternative in the face of steadily rising energy costs.
The most important components are the radiator module within a horizontal rotating drum, which has an integral, welded, conveyor screw.
A volumetric metering unit, into the integral screw of the rotating drum, distributing it evenly through the dryer. T
The drying time depends on the rotational speed of the drum and is adapted precisely to the operational parameters.
At the end of the rotating drum the material falls into the output hopper and can be transferred directly to the next process step.
Applications:
Infrared rotating drums IRD - virtually unlimited and plastics and other industries.
Drying of plastic pellets (e. G. PET, ABS/PC, PC, LCP, wood-PP, PP/PE compounds)
Crystallisation and drying of PET, PPS, PLA (reclaim/pellets)
Drying processes with high initial moistures > 1 %
Heating of pellets and reclaim before further processing (e. G. PVC, PE) for example to increase the extruder throughput
Heating processes for removing residual oligomeres and volatile components
Drying in the food, feed and pharmaceutical industries
Roasting of coffee beans.
Specification output
Effective Drying
Volume
m3
Heating Drying
KW
Effective Crystal Volume
m3
Crystal Heating
KW
Total Pneumatic
Power
KW
Feeding System
KW
Reproduction Heat
KW
100
0.65
12
0.33
9
5.2
2.2
9
200
1.3
18
0.6
12
12.5
4
12
300
2
24
0.973
18
18
5.5
18
400
2.6
32
1.14
24
21
5.5
27
500
3.3
36
1.7
28
22.5
7.5
24
800
5
46
2.4
32
30.5
7.5
27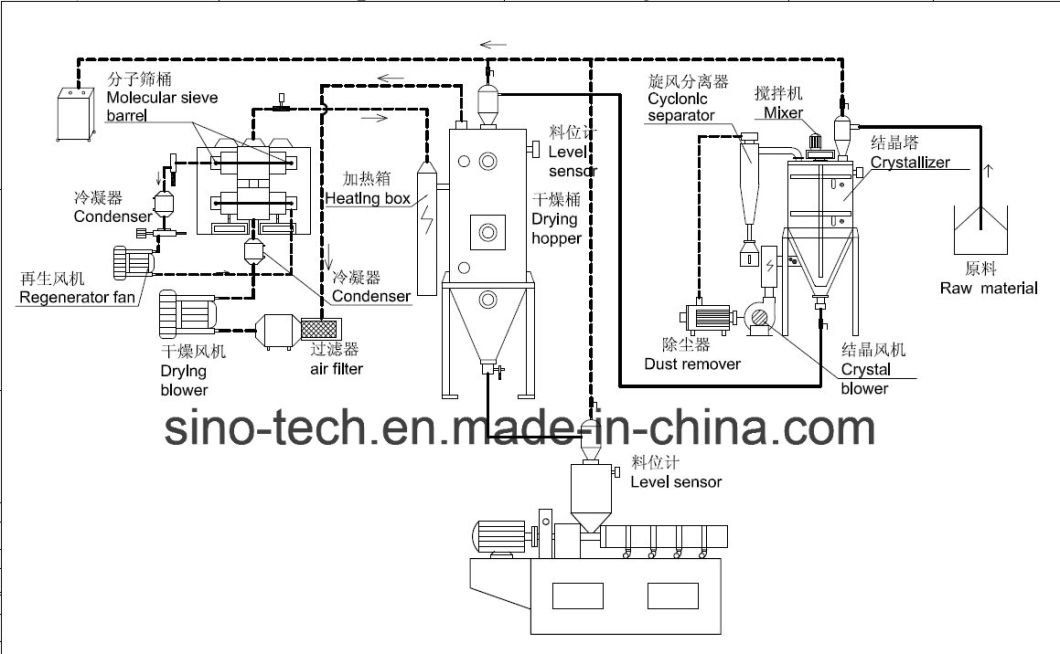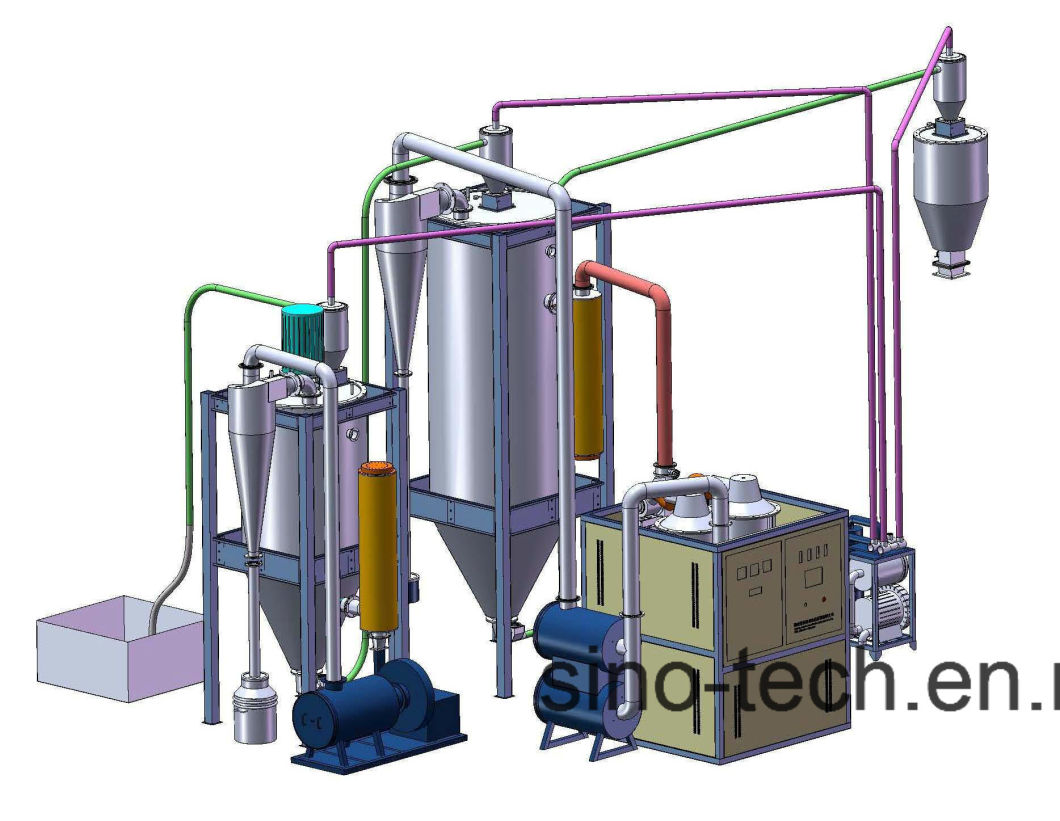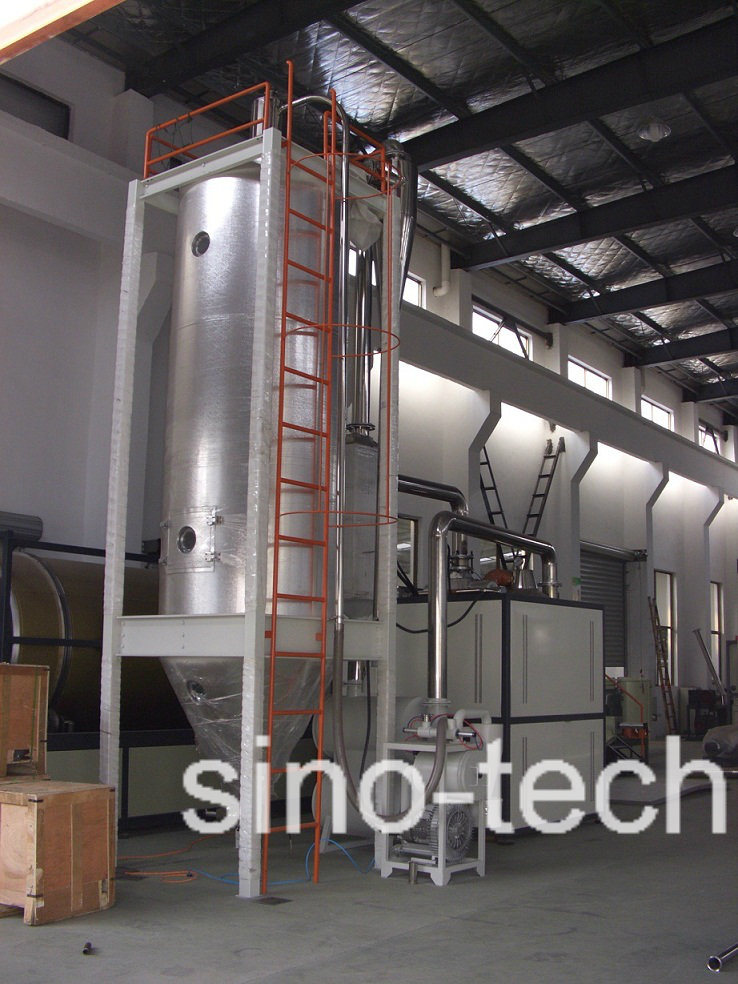 Any question,please call me. 
MOB&waspp: +8613773240086
 
Tissue Paper Making Machine can produce different kinds of tissue paper, such toilet paper, kitchen paper, face paper and napkin and so on. Unlike other kinds of Paper Making Machine, tissue paper does not need so many dryers, it only need one pieces Yankee Dryer . The other parts are same with other Paper Machine. Yankee dryer diameter is usually over 3000mm, with turbulence bar to break water loop formed in Yankee dryer.
Tissue Paper Machine,Toilet Paper Machine,Toilet Paper Making Machine,New Crescent Tissue Paper Machine
DanDong GaoXin Dryer Manufacturing Co.,Ltd , https://www.gaoxinpapermachine.com