What is a spark plug? Spark plugs are critical to the ignition system of an automobile, which is the starting point for engine work. Therefore, the performance of the spark plug affects the performance and work efficiency of the entire vehicle. What do we need to pay attention to spark plugs? How long is the spark plug replacement cycle? How should we choose spark plugs?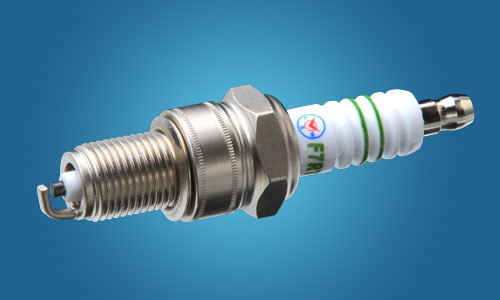 Spark plugs are an important component of the car's ignition system. On gasoline engines, we can see that there are spark plugs on each cylinder. Some cars have high-speed engines. Each high-speed engine has two spark plugs on each cylinder. At present, we often use spark plugs platinum spark plugs, sheet metal spark plugs and resistance spark plugs.
What is the role of the spark plug? The function of the spark plug is to introduce tens of thousands of volts pulse generated by the ignition coil into the cylinder of the engine through the high voltage line, and ionize the air between the electrodes in a specific time to produce strong spark and thermal effect, which is to ignite the engine Necessary conditions for mixing gases in the cylinder.
Under normal circumstances, the common spark plugs on the market have a service life of 30,000 kilometers. If the spark plugs are made of precious metals, like platinum or sheet metal, the life cycle will be extended to 60,000 to 90,000 kilometers. The maintenance cycle recommended by car manufacturers of different models is different, and the specific replacement cycle we need to strictly follow the car manufacturer's requirements. Spark plugs for power engineering vehicles like Xiaobian's friends are replaced once every 30,000 kilometers.
Cautions for using spark plugs:
1, in the use of spark plugs will produce carbon deposition, too much carbon will cause the electrode leakage, etc., so the spark plug should be cleaned frequently.
2. The spark plug will be difficult to discharge after long-term use, affecting the work of the engine. After the spark plug has passed the shelf life, we must replace it in time.
3, do not use the fire method to remove the carbon deposition, the flame temperature is too high will lead to spark plug leakage, remove carbon deposition to use professional equipment.
4, when the car engine to replace the spark plug, choose the right model.
5, in addition to the shape and size of the spark plug is also divided into cold, medium and hot 3, we have to choose according to the car's situation.
6, in the installation of spark plugs, I pay attention to the installation of the force, too tight will cause the spark plug expansion fracture, too loose will lead to the engine does not work properly.
Bar Ben

der Machine
Bar Bender machine is in great need of constructing or building industries. Sometimes, we cannot use steel bars directly to constructing a building. So Steel Bar Bender id designed to process bars into various arcs and forms. LUTENG has specialized in this field many years. LUTENG steel bender machine is easy and convenient to use. Nowadays, LUTENG steel bender is becoming more and more popular in the international market because of its high quality and inexpensive price.

Features of LUTENG bending machines for sale

High working capacity.
Solid machine body.
Simple operation.
International standard motor.
Safe to use.
Easy to maintain.
Easy to remove with four wheels.
Saving power.
Heavy duty gearbox.
Low noise.
Lower price
Less power consumption.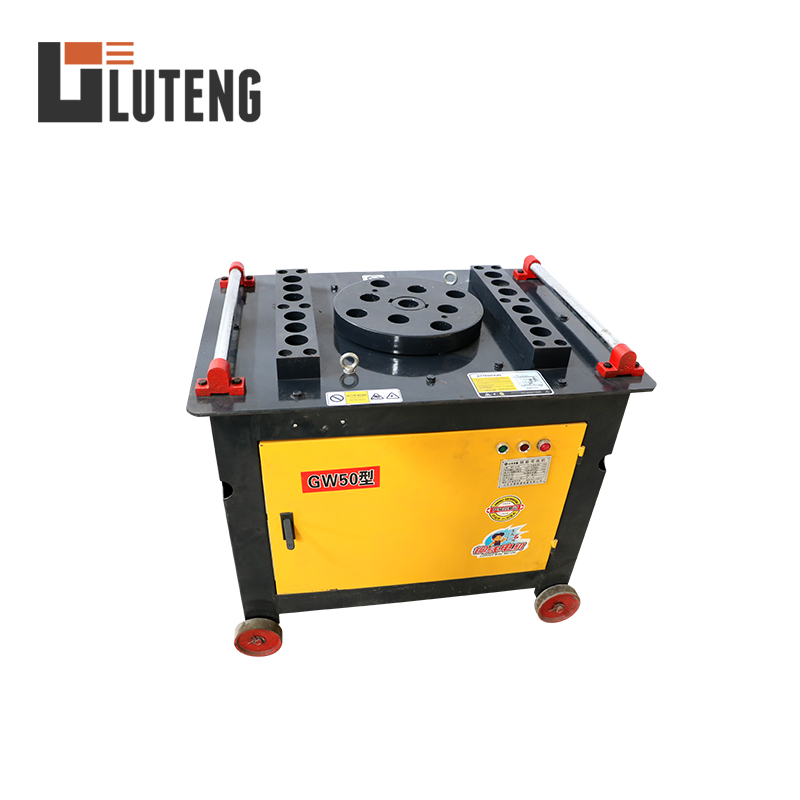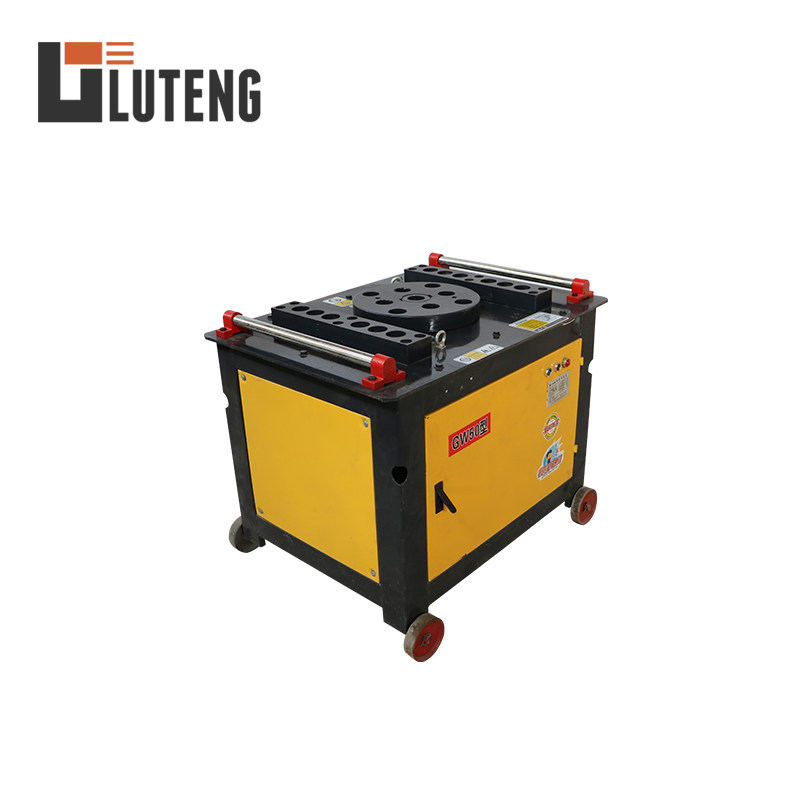 We have three models of bar bender, wrought iron bending machine GW40, GW50, GW60, which can bend round steel bar with diameter 6-40mm, 6-42mm, 6-50mm and deformed steel bar 6-38mm, 6-40mm, 6-42mm. The machine processes compact structure, easy operation characters, and bends steel bar into various required shapes used in bridges and building construction projects
echnical parameters of GW40A/GW40/GW50/GW60 Steel Bar Bending Machine
echnical parameters of GW40A/GW40/GW50/GW60 steel Bar Bending Machine

Model

GW40A

GW40

GW50

GW60

Bending Diameter

Plain carbon steel ≤Φ32mm

Plain carbon steel

≤Φ40mm

Plain carbon steel

≤Φ50mm

Plain carbon steel

≤Φ55mm

Deformed steel ≤Φ25mm

Deformed steel ≤Φ32mm

Deformed steel ≤Φ40mm

Deformed steel ≤Φ50mm

Operation disc spec

Φ300mm

Φ350mm

Φ400mm

Φ600mm

Axis Rotate speed

4.5r/min

high speed:9.63r/min

2.685r/min

8r/min

low speed:4.68r/min

Motor power

2.2KW

3KW

4KW

5.5KW

Voltage

380V/220V/440V/415V

Motor Rotate speed

1429r/min

1429r/min

1400r/min

1400r/min

Overall Dimension

91×81×95cm

93x73x71cm

106×81×72cm

108×85×74cm

Whole Weight

245Kg

350kg

450kg

700kg

Our company:
Shandong Luteng Machinery Co., Ltd. is a professional Construction machinery, road machinery, earthwork machinery, engineering machinery manufacturer in China, which was established in 2002 and located in the hometown of Confucius and Mencius -Jining City, Shandong Province.It is one of the machinery manufacturing bases of China . Our main products are: CNC Stirrup Bending Machine, Double head bending machine, Cage Welding Machine.Construction machinery, road machinery, earthwork machinery, engineering machinery and so on.

The company has a strong research personnel, with rich experience and the production of innovative thinking. We are able to provide our customers top quality products, competitive price, fast delivery and satisfactory service.We also can customize non-standard machines according to your requirement.

Meanwhile, we can also offer overseas installation, training, maintenance, commissioning for each client and confirm they can operate Luteng machine properly and enjoy the high performance and best service during operation.

We sincerely welcome domestic and international public communication calls and inquiries.
Hopes our absolute sincerity cooperation, creates magnificently on the basis of mutual benefit, create brilliant!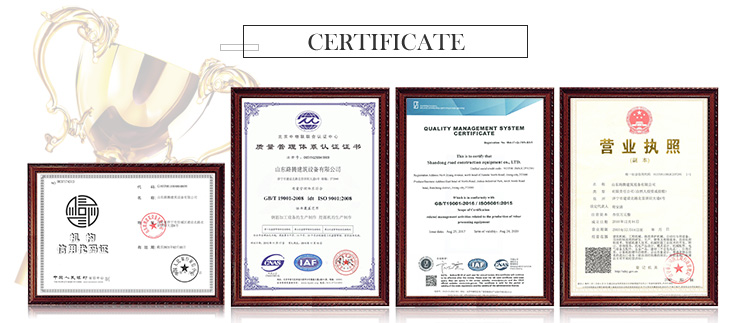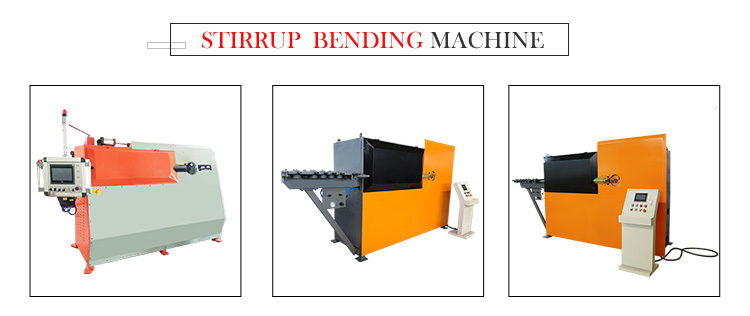 Bar Bender
Bar Bender,Flat Bar Bender,Round Bar Bender,Bar Bending Machine
Shandong Luteng Building Equipment Co., Ltd. , https://www.lutengmachinery.com